Balamma's Legacy was a small fundraising appeal I made on Facebook & JustGiving in memory of a little girl, one of seven sisters born on the Vijayawada Dump, who died after contracting a mystery virus.
A total of £1,665 was raised between September 12 and October 10, 2017, and this money was added to a contribution from KISES UK to pay for a vehicle and equipment to start a mobile school on the dump.
The mobile school operation now includes regular health camps and a daily feeding programme for children living and working on the dump is also being rolled out in to the slum colonies of Vijayawada city.
A link to the crowdfunding campaign, now closed: https://www.justgiving.com/crowdfunding/balammas-legacy
Thank you to everyone who contributed.
Here is the full story:
LITTLE Balamma Eetipakula was born and lived all of her short life on the Vijayawada city dump. One of seven sisters, Balamma suffered with ill health and died aged 11 due to lack of adequate health care and medicines.
A small local NGO called KISES has attempted in recent years to protect and educate the children of all families relying on the dump for survival, and has enjoyed some success with support of myself and another UK volunteer, Meriel Woodward.
But catastrophic events, including a powerful cyclone and the unexpected relocation of the dump site by local authorities, have seriously hampered our attempts to run a daily feeding and education programme in a temporary KISES care centre on nearby donated land.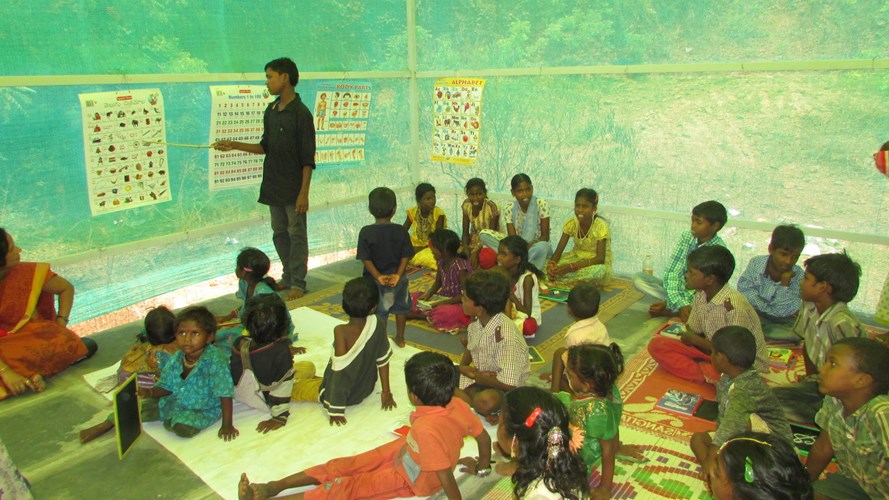 I had sent Balamma to receive medical attention on a previous visit to India. Like so many of the other children on the dump, where child labour is a part of daily life, she was under-nourished and therefore ill-equipped to fight off illness and disease.
Balamma was treated for a malaria-like virus and made something of a recovery, but was later struck down with a mystery illness and she was too weak to recover. This happened at a time when the family had abandoned the dump yard in desperate search of work and were no longer under the daily care of KISES.
Heartbroken by the tragic loss of little Balamma, KISES founder Mr Shoury Babu Rebba, myself and Meriel have been exploring the best ways to support the rest of her family and others working as rag-pickers amid the mountains of poisonous waste and filth.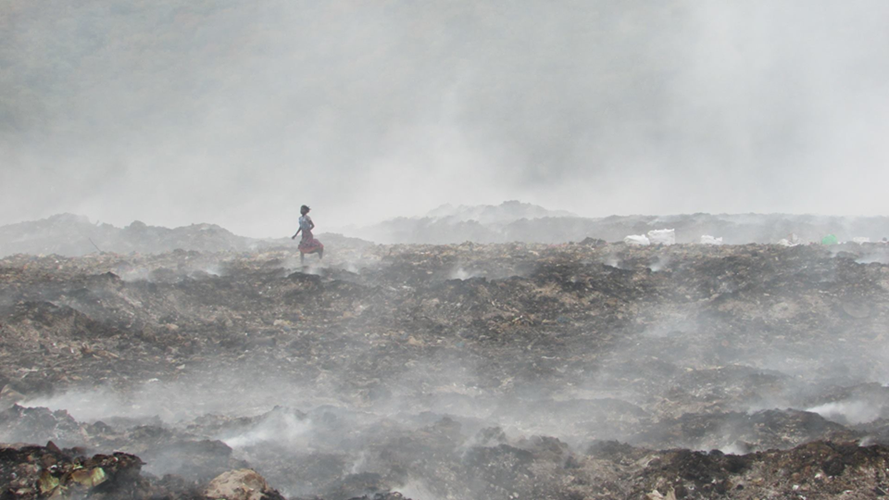 A mobile school and health clinic seems to us to be the best option, providing food, medicine and a basic education for these downtrodden, overlooked and shunned members of Indian society.
Due to the remoteness of the dumping sites and difficult terrain, we are in need of a jeep which can cope in either dry or wet conditions. KISES UK has some funds already set aside for this project, but more will be required to pay for a doctor, a teacher and a driver, along with food, medicine and equipment for the multi-purpose vehicle.
The intention is to begin this much-needed work as quickly as possible to try to prevent any further loss of life. This, we hope, will be Balamma's legacy.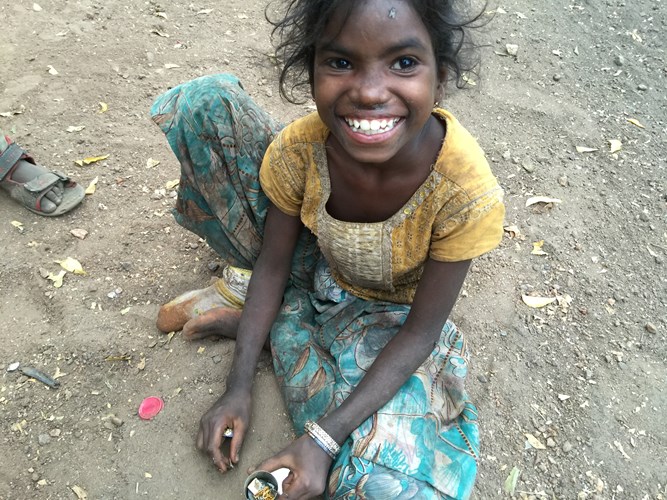 *Footnote (July 2018): One generous UK supporter has paid for the dump children attending our mobile school to have uniforms. These have now been purchased and photographs will soon be published showing the class in their new, clean school clothes.